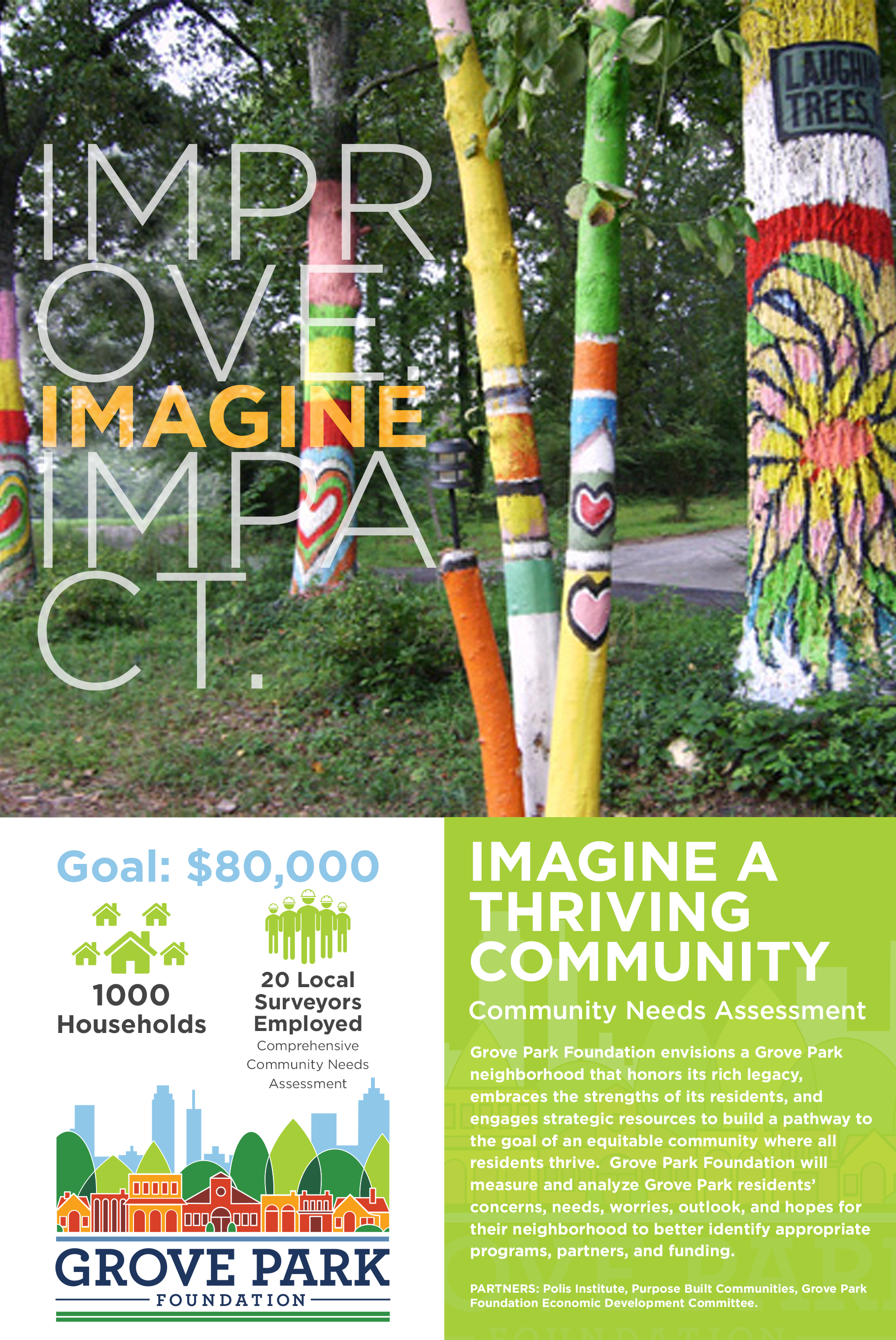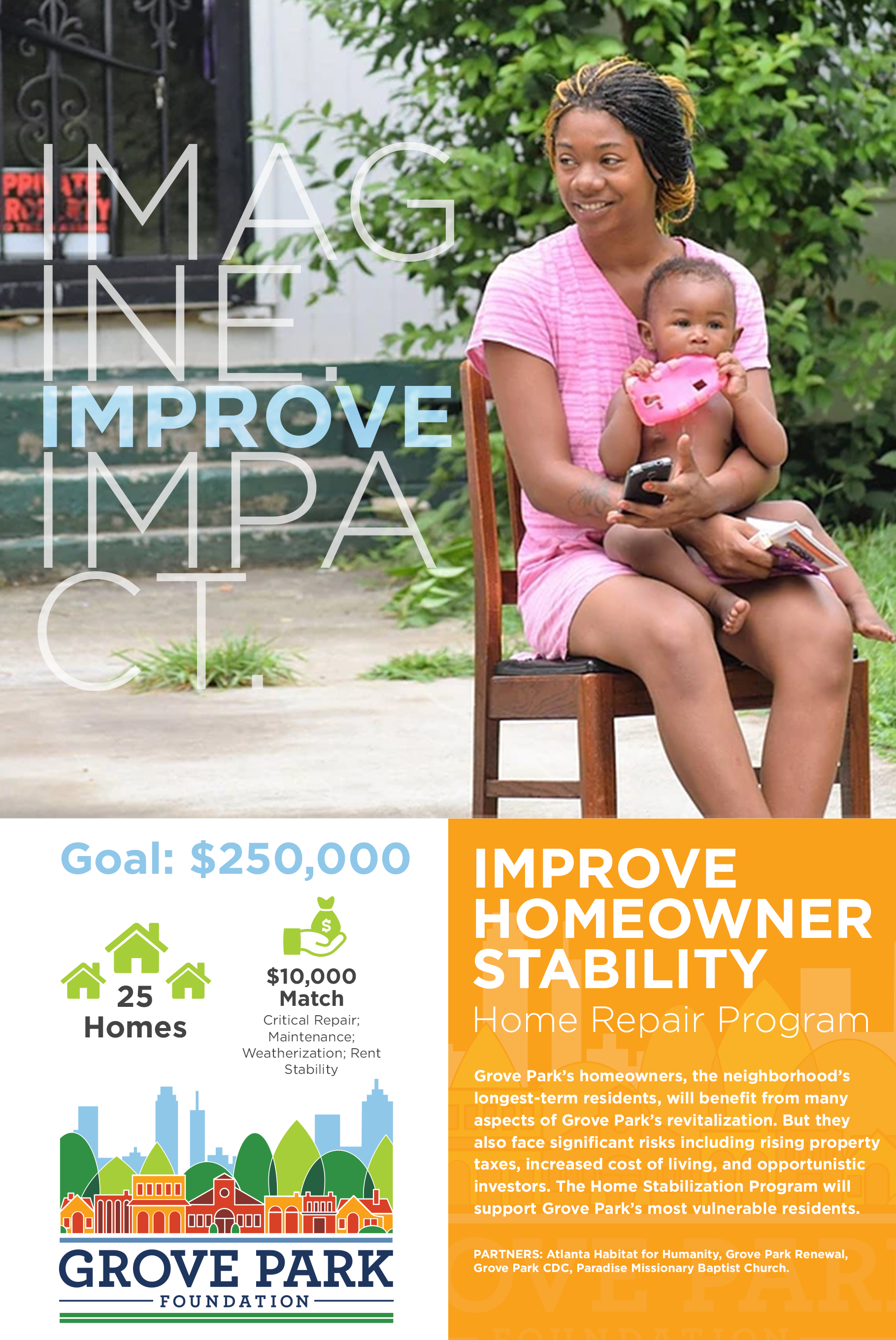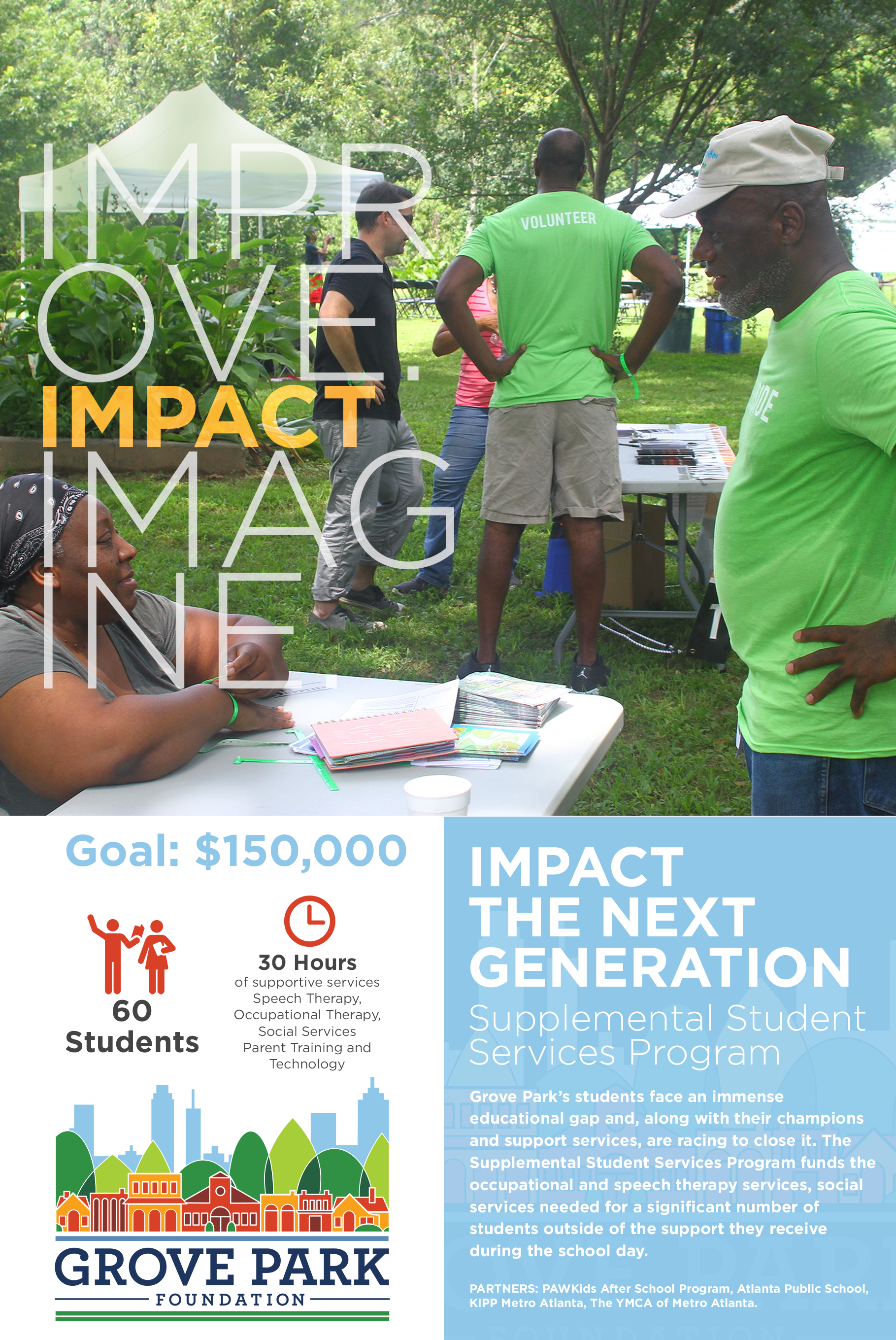 I was recently honored to work with a neighborhood foundation in Atlanta called The Grove Park Foundation. They are in the midst of a campaign to create a revived community where families are thriving and culture and arts are celebrated. 
I designed a series of donor posters for their fundraiser event to raise awareness about the Foundation demonstrate the possibilities of what could be done with the funds in the neighborhood. The neighborhood is very culturally rich already so the goal is to celebrate it's uniqueness. I enhanced this concept in my design by incorporating a strong, vibrant color palette and authentic, people-oriented photos from the neighborhood. 
The result is an on-brand poster and flyer package that can be transported easily to fundraising events and draws the potential donor in to be a part of this thriving Atlanta community.